So I have already discussed that my goal during Nanowrimo is to post actual content rather than just writing it. And I won't be counting my Wattpad chapters as contributing to this total. (It's rather interesting that posting to Wattpad is not at all difficult for me. I get at least two chapters published there at a minimum each week.) 
But I am, of course, also working on various projects this month. And, as usual, I have one main one and several that I want to complete. (Some of these titles contain links to where the stories are posted.)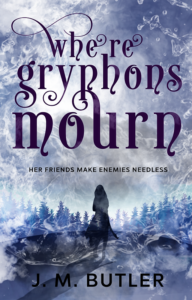 Where Gryphons Mourn — this is another dream story that I have been meaning to get out there for quite some time. So I am finally getting it done. In fact, my darling and wonderful friend, Stef, created a cover for me, so it looks like I will be writing it and posting it on Wattpad. Isn't she massively talented? (Seriously, this woman is amazing! Check her out on her website, at Deviant Art, and Wattpad.)
Through the Paintings Dimly — this one is actually almost entirely done so I won't be increasing my word count much through this, but there is probably about another 3 – 5k that needs to be added in addition to the overall editing. But it will be done and off by the end of the week.
The Insurgent Queen — another book in the Tue-Rah Chronicles, and so, of course, it will get a substantial portion of the word count. I write about 5 – 10k on the main series once a week. In a sense, this is my easiest and most difficult project, but it is the one I adore the most. My soul is always in this series no matter what else I am working on. I really hope that Amelia gets her voice back before the end of this month's writing. It's been a good long time, and the poor girl needs to start talking again. (Note: if you haven't started this series and would like to, you should probably start with Identity Revealed.) 
In Darkness, Cower — now, once again, this story is mostly completed. In fact, it appeared in the Tenebris Somnia anthology on Wattpad. I plan to enter it into the TNT competition, but I want to expand it a little more to reach the 10k word limit. I had to trim it a bit to make it meet the anthology's criteria. So that will be about 4k. It's due by the end of the month.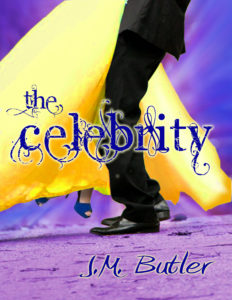 The Celebrity — this story is mostly completed, but I want to enter it into a competition on November 15 (can't remember the name of the competition right now). It's just about 8 k too short though and then it will be up to the required standards.
Untitled Story — I have been tossing around some titles for this story, but I haven't settled on one. Cruel Frost, Frost Wolf, and Frost Strain are possibilities, but none of them really hit the horror genre nail on the head. The proper title will come eventually. This story is going to be approximately 8k. Another dream/nightmare story that I just want to have done. I may submit it to the TNT competition as well. It may also expand beyond the anticipated 8k.
Just a Kiss — a sweet romance for an anthology. It's probably going to be about 5k, and it is due by the end of the month. I just have the ideas down for this one, and, in fairness, if another sweet romance story presents itself that fits in with the Christmas season, I will likely go with that. I'll consider this goal satisfied so long as I have a sweet romance story down.
The Nameless One's Plea —  This is another story for an anthology, and it's great because this is part of the Ragnarok Undone novel or perhaps Ragnarok Untold, depending on where the end of the novel comes. It'll be about 8 k. It's going to contain some spoilers for the story but nothing too major, and hopefully it will help to draw additional readers to the Ragnarok series.
The Nightwalker Before Christmas —  a dark holiday/horror story that will hopefully stay short and sweet. (I'm really hoping that with this short story focus this month I will be able to do a much better job of keeping stories short and tight.) Hopefully about 3k. The title is a little off for me, but I'll find a better one later.
Serpent's Kiss — a fantasy adventure for another anthology that will be approximately 5k. It has to be done before the end of the month, but I have a fairly solid idea of where I want to take it. And if that idea doesn't work, I've got another one that can work for the same title, which is good because I like having a good title.
Aquanos Feratu — a tight short story in the horror genre utilizing the breath vampire concept among other aquatic horrors. Probably about 10 k. If I have to prioritize and run out of time to finish projects, then this is going to be set aside until next month. (If I'm not careful with this one, it's going to get a lot bigger a lot faster.)
Escaping Nowhere — I started this novel last year for Nanowrimo, got to the required word count, and it was all quite great. But I didn't finish it. I'd like to wrap it up, which will probably take about another 20 k. On the high end. It's fairly easy to write though, and I have good notes to pull me the rest of the way along.
Parnimo's Prize — oh yes, please, please, let me finally find the right ending for this novella. I have written the ending so many times, but it never quite seems right. I think I'm going to be done with this one within about five chapters at the most.
Now if I get to have my druthers this month, I would also add these. I'd love to also complete 5k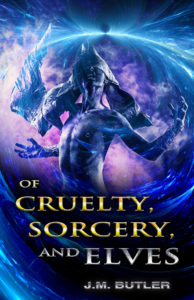 each on The Red Dragon, Cursed, and Ragnarok Undone. 10k on Of Cruelty, Elves, and Sorcery would be fantastic along with completion of Of Course Not, Silas, I Know Best.
I'm also planning to send off my application for the SFWA, query letters for Lunar Realms, and send off a couple other short stories to some other professional markets.
These aren't all my goals for the month, and I doubt that I'll make them all. I make my goals difficult to reach and usually almost impossible, so don't worry. We'll just see how far I get on this.
In terms of my actual Nanowrimo writing, I'm doing all right. It has been a bit slow because I've had to do more editing and legal work than usual, so as of yesterday, I only wrote about 14k. I'm getting ready to settle in for a batch of fiction writing here after dinner. Hopefully that goes way.