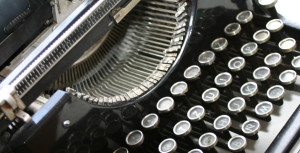 I wonder how many people silence themselves because they think their words have no value.
Some might say not enough people consider this possibility. The world is certainly a chaotic place, particularly in certain locations. Twitter and Youtube come to mind along with almost every site that includes politics and social commentary. In some places, a bit of silence would be more than welcome. It would be a great blessing. And there is certainly much benefit to choosing words, tempering responses, and sometimes simply allowing the silence to sit.
But the need for silence in one place does not mean that silence is needed in all places at all times.
Perhaps less anger. Perhaps more listening. And perhaps silence while gathering thoughts. Perhaps silence while contemplating the next step. Perhaps silence while choosing. And certainly not every thought must be spoken or every idea followed.
But those unspoken words and unfollowed ideas can swell inside us. They come to mind, and when we swallow them down, they lodge in our chests and smolder. Sometimes they choke us. Other times they vanish.
And there can be, I think, just as much a regret for not saying certain things as there can be for saying the wrong things.
I might be projecting.
Despite my recognizing that I have a bad habit of pouring out words and then locking them away, I have made limited progress in dealing with this bad habit (recognizing there's a problem may be the first step, but it cannot be the only step). It's difficult because so often I find myself holding back, and within minutes, I become mired in an intensive cycle of questioning.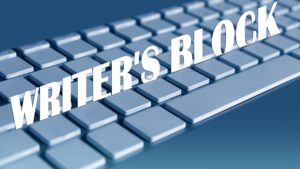 The same series of questions runs through my mind. "What value is this bringing?" "Are you really the right person to say this?" "Why should you say something?" "Are you sure this is the best way to say that?" "Is this really important to say right now?" "What if it comes across the wrong way?" "What if it's misinterpreted?" "What if there're errors that you missed even though you keep going over it?" "What if I'm showing off?" "What if I could do it better?" "Is this Christian enough?" "Is this anti Christian in some way?" "Am I Jesus juking?" "What if this comes across as insincere or inauthentic?" "Is this cliché?" "Does this really have any value?" "What if someone else has covered this and done it better?" "Is this taking away from someone else?" "What right do I have to say anything?" (Humorously enough, I go through the same agonizing cycle of questions when it comes to sharing posts, pictures, memes, and the like though sharing often adds a few additional questions to make the process even more fun.)
Add to that the people who police language and parse out what is acceptable and what isn't and how wrong it is for some people to speak at all and how self indulgent the culture as a whole is. (Sometimes I can just hear the teeth sucking and tongue clicking.) And then I wind up with a massive slop of paralysis that typically results in abandonment.
The funny thing is that these questions and even an awareness of these individuals are not bad in and of themselves. In some cases, these matters can actually make the project stronger.
This sort of introspection becomes problematic when it results in paralysis and projects cast aside, particularly when those projects are finished in all but the finishing touches or the publication.
It is a sucking silencing spiral. As soon as I finish a post or a tweet or a story or a video, these questions form in my mind in rapid succession if I don't send or publish fast enough. Wattpad has proven to be an anomaly but perhaps it also has the answer. I, for some reason, feel fairly free to post stories there.
Part of that is also driven by my fans and the fact that I know I would let them down if I didn't finish the stories. But I am amazed that I was able to start writing on there at all. The fact that people are waiting for updates to the stories helps silence the questions and make me realize my mind's foolishness when I get bogged into this mental quagmire.
Still I often find myself wondering who I am to speak. Particularly in the larger world or even on social media. Constantly measuring the value of what is to be said and then often dropping it for one reason or another.
It becomes easier to see how negative this is when I look at other people. When speaking with fellow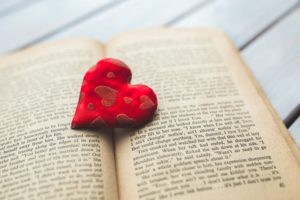 writers, students, artists, creators, and the like, I find encouragement falls from my lips easily because what I want so deeply is for them to create and share. To pour out and expand. To hone their skills and ply their trades. I want to hear their voices even when I don't agree with them and even when it isn't the best. It's quite hard to have a conversation if they don't speak because, even when silence speaks volumes, words and creations still have value, and it's easier to connect when there is a combination of words, actions, and pauses.
I can't think of anyone I would tell to be quiet forever. (Maybe a few whom I might ask to calm down or at least stop screaming.) Yet so often I shunt my own work into a drawer and decide what I have to say is irrelevant.
Silence can be a choice. It can be beautiful, beneficial, and much can be revealed within it, but we are not meant to always be silent.
No one has stolen my voice except those to whom I gave the power. Far too many times, I am the one who steals my own voice with incessant questions about my own value. I am my cruelest enemy. The harshest things my enemies have said of me reflect the worst fears of myself, and because I fear that it might be true, the words sting and have their power.
In the end, I suppose it doesn't matter much. It's only in the moment that it seems so massive. Despite all the questions I inflict upon myself, I want to speak and to write. It's easier when I have a justification, but sometimes the desire alone may be sufficient justification. (Perhaps desire paired with recognition that people are free to respond and further dialogue may be necessary and that no one is required to listen or participate.)
We will never be perfect, but for some of us, there is a need to release our works to the world. And, more importantly, you are the only you that exists, and while you should strive to be your best, you cannot wait until you feel ready or perfect to share that voice with the world.
The fact is that I will always be able to find a few thousand reasons why I shouldn't do something. Whatever that might be. I had hoped that my other habits and tasks would make it easier. But it hasn't. What can be done I suppose is to recognize when the questions become irrelevant and then refuse to be silent when silence is not actually the best or necessary course. How well that works, we shall see.