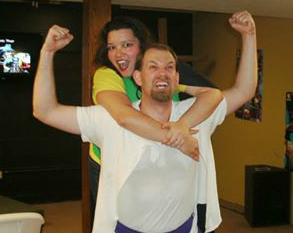 Hi there.
I'm Jessica. For non fiction writing, I go by Jessica B. Fry, but when it comes to fiction writing, I use the name J. M. Butler. It's a tribute to my grandfather, Jim Butler. The night before he died, he told me to keep writing and that he believed I could do it. Powerful words for a little girl, and so, even though I adore my husband, I use my maiden name for my fiction writing.
Currently, I work as a freelance writer as well as a lawyer. I adore writing in all of its stages, and I find it a delightful excuse to participate in new life experiences. I just call it research.
Feel free to sign up for my newsletter to get all the latest updates. Or follow me on Facebook, Twitter, or Wattpad.
I appreciate all that you readers have done, and there are more stories to come. Have a great day!