Over the past two months, I've had many visits from a friend I really wish would leave: the good old migraine.
Now, as I have discovered from my fellow migraine sufferers, each migraine is just a little bit different. Whether vision gets stripy or nausea roils the stomach or simple shafts of yellow-white light induce agonizing beats, the pain is the one constant. And boy…is it constant.
Since about the middle of December, I've averaged about one migraine a week. They have been lasting about three days, but the last one stretched on for almost an entire week. So, in between migraines, I did research into what I could do to minimize the pain.
Here are some of the tricks I've learned that help me cope when the migraines strike.
As Much Water As You Can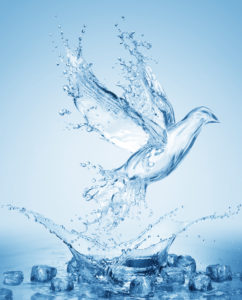 A couple friends told me that for every painful spasm, I should take three good-sized gulps of water. That helped somewhat for obvious reasons. It was temping at the worst movements to just lie motionless and not drink because I knew if I drank, I would have to go to the bathroom.
But you must drink the water. You absolutely must. On the one time when I skipped it out of sheer exhaustion, I paid so dearly. It absolutely wasn't worth it.
Add Lemon and a Little Salt to Your Water
I discovered this one by accident. Most mornings, I try to start my day with a large glass of ice water with a generous tablespoon of fresh lemon juice and a pinch of sea salt. To my surprise, I got some more intensive relief from my migraine with this. Before I had just chosen pure water.
Much to my surprise, I also discovered that this is supposed to be a cure-all though some offer cautions. Now, in my case, this didn't cure the migraine, but it sanded the edges off. It also seems key that you use Himalayan or sea salt rather than table salt.
Avoid Bright Screens or Blue-Light Screens
The majority of tech devices utilize blue-light. In addition to causing problems with sleep cycle, I have found that looking at any screen with a blue-light intensifies my pain even more than the soft yellow bathroom light. The one exception was if I had the screen turned down to the absolute lowest, I could be on my phone for about 5, 10 minutes at most. Then it would cut through.
On the days when I avoided those screens entirely, the pain receded to a more manageable rate.
Have a Soothing Hobby to Fall Back On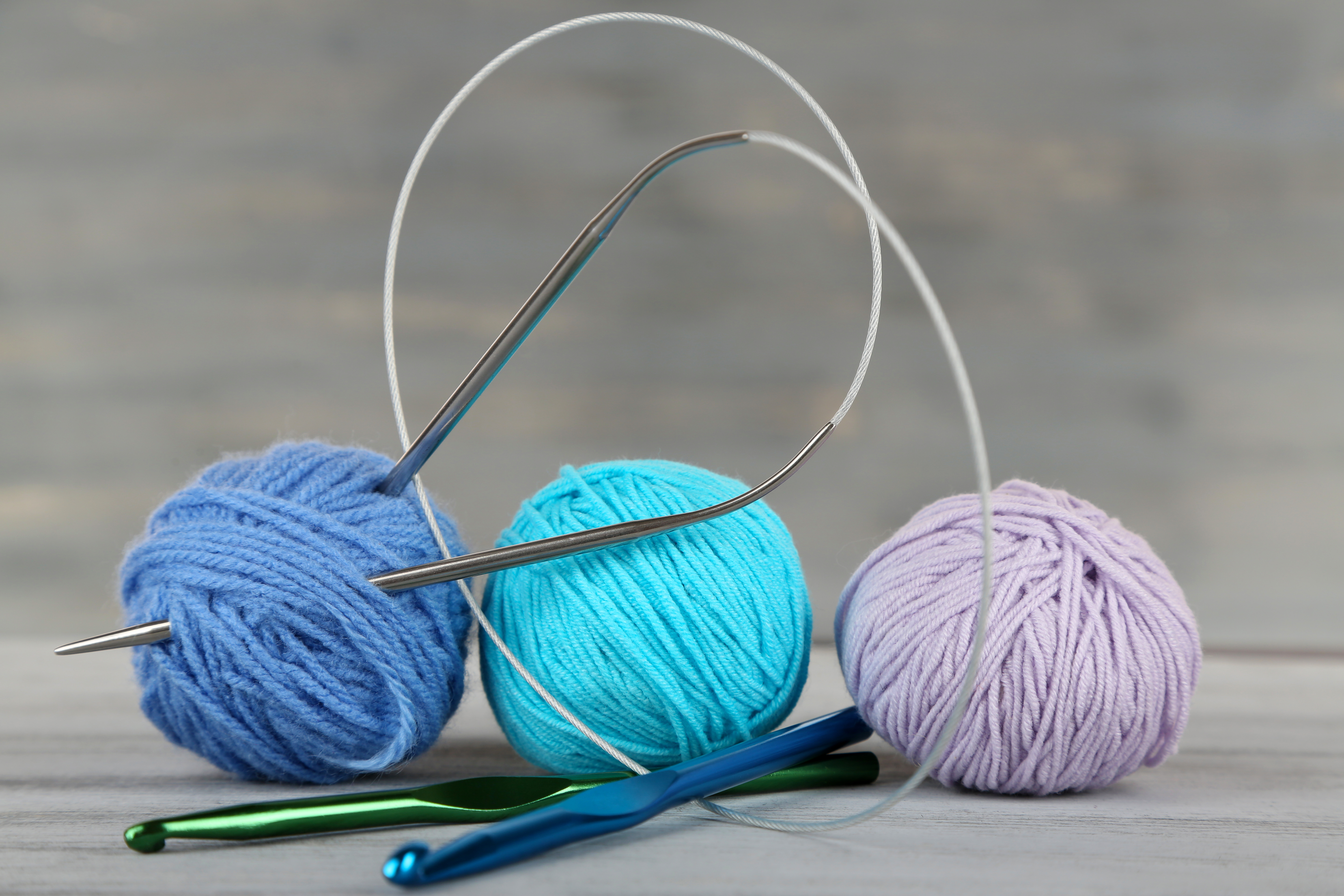 Perhaps what stresses me most about migraine days is the horrible inactivity. I have found great comfort in curling up on the couch and knitting with the lights way down. Crocheting is a tad more challenging for me though others love it, and I've chatted with some friends who also enjoy sketching and coloring. I imagine that that soft shoosh shoosh of pencil on paper is quite soothing.
Embroidery, tatting, and other close eyed needlework may not be the best choice for obvious reasons.
Reading surprisingly works best for me is when I do it on my Kindle. The screen is sufficiently darkened and the contrast low enough that it doesn't hurt. As for audiobooks, I've found that it is the voice of the narrator that makes all the difference there. Shrill or high voices can be unbearable. And I suspect my preference for deeper voices may be just as much because they don't hurt my head.
Sadly, I did not find cooking to be as useful of a soothing hobby at the worst of migraines though at other times it is one of my passions. The smells of the cooking foods can sometimes turn me to vomiting. Same with baking. But it might be different for you. (Same goes for sniffing peppermint which is soothing for some people with migraines.)
Write on Yellow or Green Paper
Perhaps it's the glare of the light on the paper, but writing on white paper made it even more difficult for me to focus because the pain worsened. However, I found that when I wrote in my steno pads (sunglasses placed firmly over my eyes), it wasn't nearly so bad. In fact, I was able to write long enough to get most of the required tasks done and even some of my stories, and whenever I can sink into my stories, I disappear into another world entirely and leave all but the faintest traces behind.
Sunglasses, All the Time
This is an old one, but it's worth mentioning here: sunglasses help protect against light sensitivity. But do watch out how tightly they fit your face. I've had some that hit those pressure points just above my ears so perfectly that they managed to intensify the migraine with awful accuracy. But you don't have to invest in an expensive pair of sunglasses to get the benefits. I just use a pair of cheap wraparounds that I got at a gas station in an emergency (of course I got a migraine after I lost mine and we were on the road and headed into snow).
I even wear them indoors and just around the house. And yes, sometimes people will comment and try to make jokes about it or oddly try to get me to remove them, but if I explain, "it's for a migraine," they usually accept that.
As an aside, I have found that if I must be on the computer or my phone for longer than a few minutes, then a pair of sunglasses can make a tremendous difference. I still can't work as I normally do, but I can do some of it.
The sunglasses are often enough to let me get through most of the cleaning and tidying.
Meditation and Prayer with Measured Breaths
Focusing one's thoughts elsewhere can be greatly soothing, but getting there when in the middle of a lot of pain is so hard. One would think that having dealt with chronic pain for years that it would be easier, and I suppose, in a sense, it is. But sometimes, in the grips of a horrid migraine, all I can do is grip my head and think about what shapes the pain looks like stabbing my brain.
I've found that it does help me to pray and meditate though it is admittedly difficult to get started. I don't have a particular favorite verse. Each day I find a new one or a particular thought to focus on. And sometimes my prayers are just "Oh God, please let it stop hurting. Please let it stop hurting."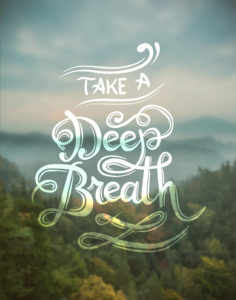 I have also found that focusing on my breathing helps too. I tend to breathe shallowly as the pain intensifies. But as the pain strikes, if I focus on slowing my breaths, keeping them deep and steady, and going over verses and prayers, it can help significantly.
Cold Showers and Cold Presses
The hot/cold debate is one a lot of migraine fighters discuss, and I think it's a matter of preference.
If I can, and sometimes that's a big if, a cold shower can help a great deal. I can't get into frigid water straight away. But lukewarm and gradually turning to cold with the water driving down on the back of my neck works best for me. Cold washcloths to the forehead and neck are also soothing. But sometimes this can make me chill so badly that it creates other issues.
However, hot water makes mine much, much worse, so I must avoid that. I have one friend whose migraines are relieved by super hot showers, and I must confess, I'm envious.
Another friend recommended putting an ice pack on the back of the neck and then sticking one's hands and feet in warm water. This didn't work for me, but it might work for you.
Yoga, Pilates, and Strength Training
The older I get, the more I love exercising. Even when I can only do it in short batches and it doesn't lead to the weight loss I want. And I have found that even on migraine days, if I can get up and do some stretches and even more advanced moves, that that makes it easier to get through the day.
This may have something to do with redirecting blood flow. Or it might be the endorphin release. Some professionals have suggested both. I usually don't run on migraine days or even attempt the barre workouts. If I get particularly brave, I might.
But, for me, I look at these migraine days as being similar to the days when the pain from the fibro and so on becomes incredibly intense. As much as possible, I try to keep some semblance of normalcy and take care of my body. Exercising has so many other benefits that it is worth it to fight through the pain as much as possible.
And obviously I should conclude this saying that you should go to a doctor if you have continued migraines. Sometimes migraines are a symptom of something else, and it's important to get that looked at.
So these are some of the things that I've found do work for me. There are many other techniques, and if you are a chronic migraine sufferer, I'm sure you have your own. Feel free to share some of your own tips if you'd like.
And hopefully you won't have to use any of these tips any time soon. Have a beautiful day, my friends. Talk to you again soon.