Hello dear friends!
I am so happy that you can join me here today because  I get to share a post from one of my dear writing friends, Farah Oomerbhoy. You may recall awhile back fantasy novel, Last of the Firedrakes. Well, here is the sequel! And there's going to be a third. Farah is already working hard at it, and today she's going to share what TV shows she's going to be watching while she works on the third book of this trilogy.
Be sure to read all the way through! There's information on the giveaway at the end with some delightful prizes.
---
The Best TV Shows to Watch While Waiting for Book Three in The Avalonia Chronicles by Farah Oomerbhoy
With book two, The Rise of the Dawnstar, now on shelves it is time to wait for book three. Here are my favorite TV shows, perfect for readers to watch while waiting for book 3.
Game of Thrones – I can't wait for season 7, it's going to be spectacular. And it looks like season 7 will come out before George Martin's book 6, Winds of Winter.
Supergirl – This new series has quickly become one of my favorites. It is a wonderful rendition of Supergirl, Kara Zor-El, Superman's biological cousin. Melissa Benoist is superb as the last daughter of Krypton also knows as the Girl of Steel.
Merlin – I loved this version of Merlin. It follows the life of the legendary sorcerer, as he becomes a servant to a young prince Arthur, before he became king.
Once Upon a Time – I'm sure many of you must have watched this already. It's one of my absolute favorites. If you love fairytale retellings you will love this show.
Arrow – The legendary Green Arrow is spectacular in this version. Love it!
The Royals – A fun drama series, with some exciting twists and turns. Elizabeth Hurley is wonderful as Queen Helena.
The Vampire Diaries – Vampires as they should be. This series is now over but if you haven't watched it yet, I must recommend it!
Smallville – Superman! Need I say more? This show is complete as well but worth a rewatch!
Reign – Although this is quite far from historical facts, it is a fun show to watch nevertheless. If you love history and historical fiction you will enjoy this version of the life of Mary, Queen of Scots.
Bitten – A lovely new werewolf Netflix series. Based on Kelley Armstrong's New York Times best-selling fantasy book series Women of the Otherworld.
Victoria – The ITV version. A charming portrayal of a great queen.
What shows will you be watching as you wait for book three?
---
Thank you so much, Farah! I'm so glad you were able to join me here, and as for what I will be watching, oooh. Probably some reruns and a list that includes all sorts of shows like Black Mirror, Frontier, Star Trek Next Generation, and so many more. All the best to you! And thank you, dear readers, for stopping by.
Aurora Firedrake returns in the spellbinding sequel to The Last of the Firedrakes.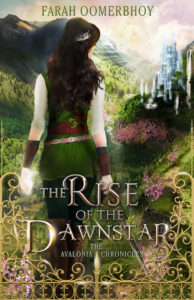 The seven kingdoms of Avalonia are crumbling and evil is spreading across the land like a plague. Queen Morgana is close to finding a way to open The Book of Abraxas and it's only a matter of time until she uses the power trapped inside its pages to enslave the entire world.
With Avalonia growing more dangerous by the day, Aurora must travel through war-torn lands and deep into the heart of the fae kingdom of Elfi. Her goal is to find a legendary weapon infused with the last of the realm's ancient magic—the only weapon in the world powerful enough to stop the queen.
Aurora might have survived her first battle against Morgana, but the true fight to save her kingdom and restore her throne has only just begun…
Available on:
Amazon: https://www.amazon.com/Rise-Dawnstar-Avalonia-Chronicles-Book-ebook/dp/B01N5T1NDB/
B&N: http://www.barnesandnoble.com/w/the-rise-of-the-dawnstar-farah-oomerbhoy/1125543575?ean=2940154198605
Apple: https://itunes.apple.com/us/book/the-rise-of-the-dawnstar/id1199098484?mt=11
Kobo: https://www.kobo.com/us/en/ebook/the-rise-of-the-dawnstar
Smashwords: https://www.smashwords.com/books/view/699023
Add on Goodreads: https://www.goodreads.com/book/show/30070430-the-rise-of-the-dawnstar
About the Author: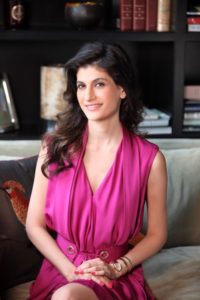 Farah Oomerbhoy is the international bestselling author of The Avalonia Chronicles. Her first book, The Last of the Firedrakes, was originally published on Wattpad where it gained over two million reads and a Watty Award. Since publication, her debut has gone on to win a silver medal in IBPA's Benjamin Franklin Awards and the Readers' Favorite Book Awards, along with winning a finalist placement in the USA Best Book Awards. Farah loves the fantastical and magical and often dreams of living in Narnia, Neverland, or the Enchanted Forest. With a master's degree in English literature from the University of Mumbai, Farah spends her creative time crafting magical worlds for young adults. She lives with her family in Mumbai, India.
Website: http://farahoomerbhoy.com/
Twitter: https://twitter.com/FarahOomerbhoy
Facebook: https://www.facebook.com/FarahOomerbhoyAuthor
Instagram: https://www.instagram.com/farahoomerbhoyauthor/
Pinterest: https://www.pinterest.com/FarahOomerbhoy
Google+: https://plus.google.com/+FarahOomerbhoyAuthor/
Goodreads: https://www.goodreads.com/author/show/14124424.Farah_Oomerbhoy
Wattpad: http://www.wattpad.com/user/FarahOomerbhoy
Amazon: http://www.amazon.com/Farah-Oomerbhoy/e/B01152TFAC/
Newsletter sign-up form: http://eepurl.com/bhsqoD
Book Details:
Book Title: The Rise of the Dawnstar
Series: The Avalonia Chronicles, Book 2
Author Name: Farah Oomerbhoy
Genre: Fantasy
Age: Young Adult
Hardcover ISBN-13: 978-1-63489-934-5
Ebook ISBN: 978-1-63489-933-8
ASIN: B01N5T1NDB
Publisher: Wise Ink Creative Publishing
Release date: April 24, 2017
For each stop on tour, there will be a special number at the end of the post. Collect all the numbers, add them up, and enter to win one of three prizes! Once you have all the numbers you can enter the giveaway here: http://farahoomerbhoy.com/rise-dawnstar-now/
The giveaway closes on May 21st, 11:59pm Eastern US time.
My number is 2.
Good luck! And check out the prizes below: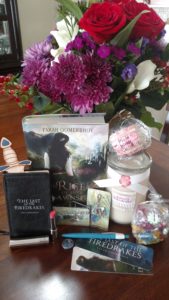 Grand Prize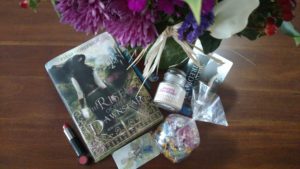 1st and 2nd Runners Up
So where to next?
Check out the rest of the tour stops to continue on the scavenger hunt!